The ultimate guide to marketing & sales strategy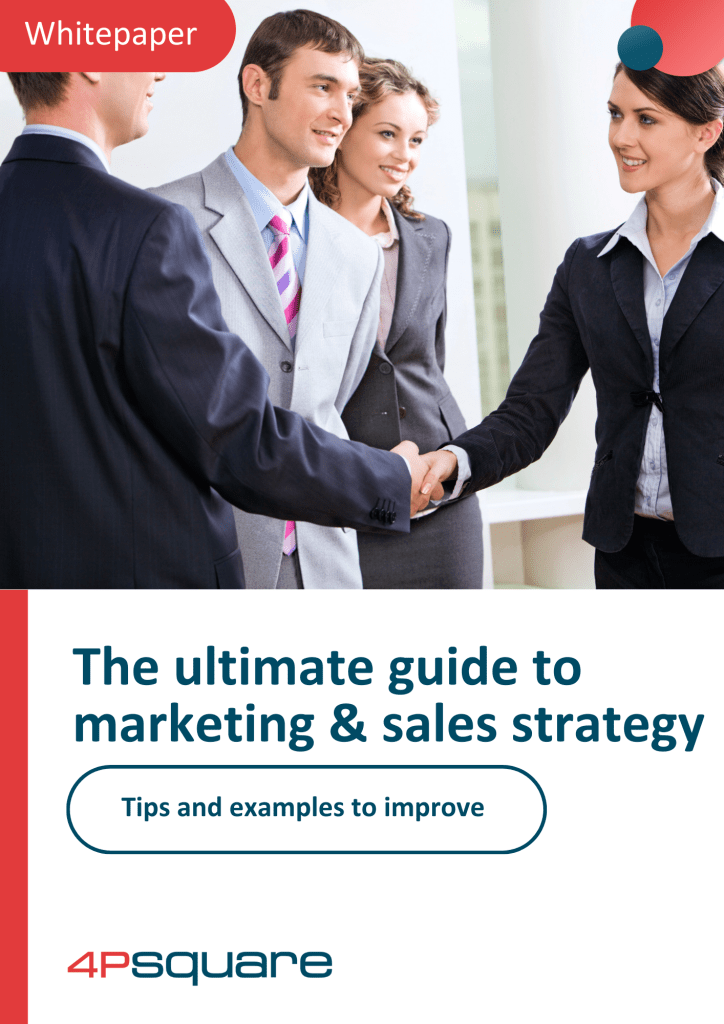 Marketing & Sales Whitepaper
Are you struggling to align your marketing and sales efforts and drive revenue growth for your business? This Marketing & Sales Strategy whitepaper is the ultimate guide to developing a comprehensive strategy that aligns your marketing and sales teams and drives measurable results.
It starts off by looking at how the roles of marketing and sales teams have evolved – and are continuing to evolve – and why it's so important that the two teams align. We also look at two strategic planning techniques to help you evaluate your competitive position and decide on the best strategy for your company. We share one of our tried-and-tested 4P square marketing strategy models and finally, we guide you through the task of turning a great 'on-paper' strategy into an executable action plan that delivers measurable results.

Don't miss out on this essential resource for any business looking to drive revenue growth through marketing and sales alignment. Download now above or check out our other whitepapers.