Pieter-Jan Vandevelde, experienced marketer
Pieter-Jan has been with 4P square for over 2 years as a consultant. He is a dynamic, enthusiastic digital native. As a senior marketing consultant, he has a creative, strategic, and analytical approach to marketing. A seasoned T-shaped marketer, with a broad marketing and communication knowledge and over 8 years of experience. Moreover, he speaks fluent Dutch, French, and English.
Pieter-Jan specializes in digital marketing, search engine optimization, social media, content and copywriting, both in B2B and B2C environments. Furthermore, he has experience in team coaching and people management.
Additionally, in his spare time Pieter-Jan is a sports fanatic and travel enthusiast.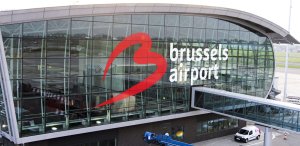 Consultant Story: Brussels Airport Company Tell us about you and what you like most about what you do. My name is Pieter-Jan and I am a senior marketing consultant. I joined 4P square in January 2021 after having worked at a marketing agency for nearly 6 years. When leaving the agency-side, I wanted to gather experience in an internal marketing role. Consulting seemed to be perfect for that, as I would get to work in different industries, companies and roles. The reason I chose for consulting and 4P square, is the diversity of interesting projects and the challenges they bring along. My last project has been as a digital marketer at Brussels Airport Company (BAC) and I have already found my next assignment at Colruyt Group. I continuously improve my marketing skills and knowledge and learn a lot about the different industries. About the author Learn more about Pieter-Jan What did your project entail and what were your main activities? The last 8 months I have been working as a Digital Marketing Activation Manager at the Brussels Airport Company (BAC).  My role consisted of generating awareness and boosting traffic to Brussels Airport's online shop and comfort services, such as Fast Lane, Diamond Lounge and bTag. I also helped in the go-to-market
Read More »