Loyalty management software tools
Examples: Loyverse, RepeatRewards, Influitive
Loyalty management software basically aims at building a successful loyalty program for business and individual customers.
It has the purpose of providing strong value to the customers followed by improved customer penetration, cross selling and retention.
A typical loyalty management system has operational parameters that include funding options, program design and transaction types.
In addition, it also includes various value parameters such as redemption thresholds, redemption options and earn rates.
These days, there are three main types of loyalty management: customer loyalty, employee retention and channel loyalty.
Customer loyalty is the most common type of loyalty management that companies focus on.
At worldwide retailer Fnac, the revenue model is largely based on a carefully designed loyalty program. At least 40% of Fnac's global turnover can be attributed to Fnac members, and the average spend of a Fnac member is three time that of non-members.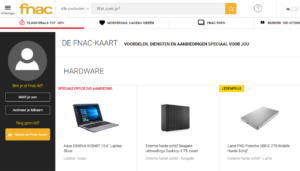 Gamification
Gamification is when typical elements of game playing (e.g. point scoring, competition with others, rules of play) are integrated in the customer experience.
With gamification, customers are motivated to complete actions by making those actions more interactive, enjoyable, and competitive. Sites like fnac.be often display features like leader boards, statuses, and badges.
When features like these are used they should be integrated in the loyalty management tool.

For more information about customer experience, take a look at our customer value management guide.