Emeline Delporte, digital marketer
Emeline is an allround marketing professional with a passion for creating effective marketing campaigns, content marketing, social media strategies and project management. With proficiency in French, Dutch, and English, Emeline has worked on marketing projects across different regions, making her well-versed in the diverse cultural nuances of Belgium.
She knows how to develop and execute marketing strategies that drive results, while also being able to adjust her approach to meet the unique needs of each project. With a results-driven mindset and a keen eye for detail, Emeline is committed to helping you achieve your marketing objectives. Her peers refer to her as reliable, creative, and solution minded.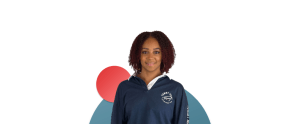 Consultant Story: Attentia Kelly Ekelmans recently finished her project as a digital marketeer at Attentia. Discover here how she experienced it. Positively triggered by this consultant's story? Apply to become a marketing consultant at 4P square yourself via the link below. Can you introduce yourself briefly? Hi, I'm Kelly and I have been a marketing consultant at 4P square as from January 2023. I recently completed my first project at Attentia – specialized in HR & Wellbeing – in Ghent and I absolutely loved it! I've operated there for 7 months as a digital marketeer and I'm thrilled to share my experience with you. About the author Learn more about Kelly What did your project look like? What were your main responsibilities? My role as digital marketeer consisted of being responsible for Attentia's social media, website and e-mail marketing. Working together with different business units (SMEs and GO/big enterprises), the Academy team, legal team, copywriters, translator and graphic designer, I made sure campaigns were set up correctly for a flawless launch on Attentia's communication channels. Together with my colleague digital marketeer, I assured that the follow up and reporting were clearly and correctly summarized together with recommendations and optimizations for
Read More »