Navigating the challenges of customer value management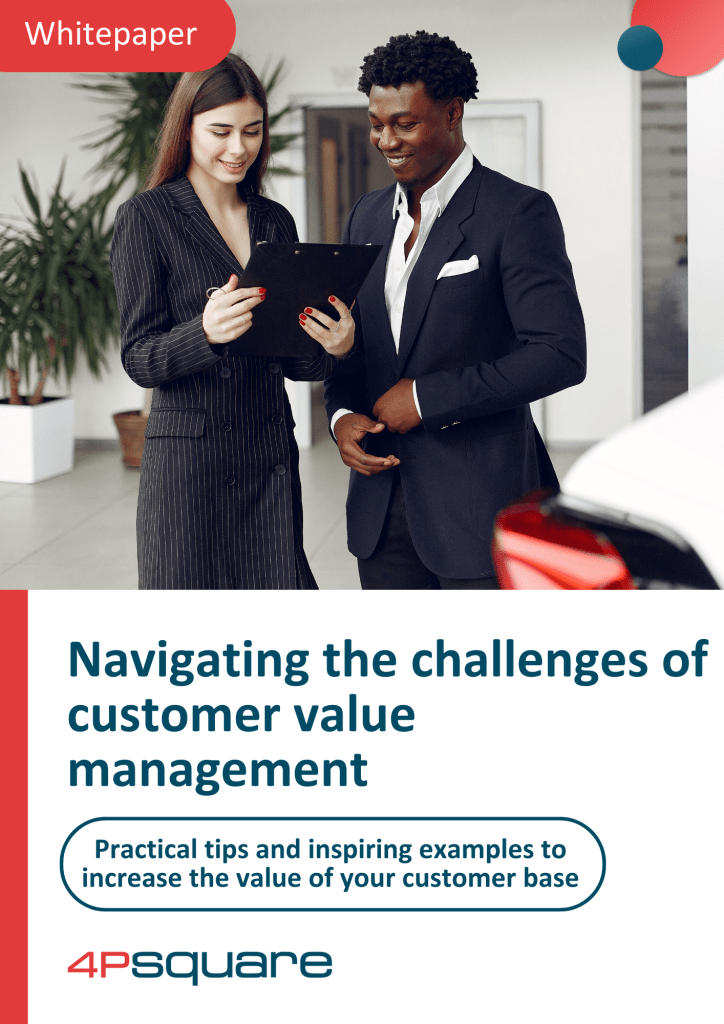 Customer Value Management Whitepaper
Nowadays, customers are smarter and more demanding than ever. With massive amounts of information and a world of choice just a few clicks away, they can easily take their business elsewhere when they're not satisfied.
So what can you do to keep your customers happy? Obviously, customer satisfaction starts with getting the basics right: offering excellent products or services, supplemented with an outstanding customer service. One of the main reasons customers decide to leave is because their customer experience does not meet their expectations. Therefore, setting up a harmonised multi-channel customer journey that delivers a seamless customer experience is crucial.
Don't miss out on this essential resource for any business looking to maximize customer value. Download this free whitepaper now and unlock the full potential of optimising your customer experience or check out our other whitepapers.