Online survey development company, SurveyMonkey describes the customer journey as "the complete set of experiences customers go through when interacting with a company and brand". Instead of looking at just a part of a transaction or experience, the customer journey documents the full experience of being a customer. But what are the customer journey best practices?
As 4P square's managing director, Raf Van Puyvelde, points out in his article How to increase customer value?: "There are several strategies and tactics to increase the customer value. These differ according to the life cycle phase."
Here, we focus on actions you can take in the different phases – not from a theoretical perspective but by providing practical examples. 
Hopefully these customer journey best practices will inspire you to develop your own creative and effective marketing campaigns.
The 6 different phases of the customer journey are:
Acquisition phase
Welcome phase
Loyalty phase
Consider to leave phase
Leave phase
Win back phas
1. Acquisition phase
It's very rare that a buying decision is based solely on the price. In most cases, pricing is discussed in the final stage of the customer journey. Before that stage, there's a phase of attention and consideration.
You'll have to come up with an intelligent content marketing plan that answers basic questions like: who are you? why should I buy your product? how does it match up with my expectations? what's the overall customer satisfaction?
Keep in mind that successful content triggers specific emotions and/or creates expectations that will propel people to buy your product or service.
Example #2: Brand ambassador program
Creating a meaningful brand ambassador program undoubtedly contributes to a smooth acquisition flow. The power of word of mouth turns your customers into your very own brand ambassadors. The challenge, however, is how to make this work in an online environment.
Sign for my future is a very simple but excellent example of online content with an integrated brand ambassador program:
It's an online petition platform and has related social media channels, such as Facebook and Instagram.
Citizens and major companies have signed up.
They offer a profile frame on Facebook, as well as multiple sharing options.
In a short period of time, this organisation managed to unite over 267,000 people demanding action on climate change.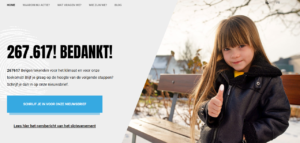 As a HelloFresh customer, you get your own unlimited HelloShare code that you can share with your friends, giving them a £20 discount on their first HelloFresh box. To make the deal even more attractive, they add £20 credit to your account as a thank you for spreading the word.
HelloFresh also rewards customers with an option to send freebies. These codes cover the entire cost of any first box in a HelloFresh subscription.
2. Welcome phase
Let's have a look at some meaningful statistics about welcome emails, according to Invespcro:
The average open rate for a welcome email is 50%, making them 86% more effective than newsletters.
74% of people expect to receive a welcome email immediately after subscribing to your list.
People who receive a welcome email show 33% more engagement with the brand.
Welcome emails on average generate up to 320% more revenue on a per email basis than other promotional emails.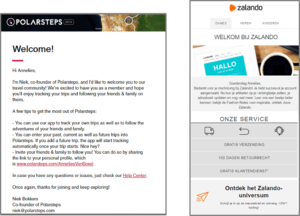 Example #4: Trello
Trello has built their on-boarding guide directly into the product, with cards that both show and tell the user how things work.
Example #5: Tomorrowland
This world-famous, Belgian festival has become the reference for all other major events. The fun starts as soon as customers buy their tickets.
A few weeks before the festival, attendees receive a welcome box at their home address. The box contains small surprises, guides and of course their bracelet, granting them access to the festival site.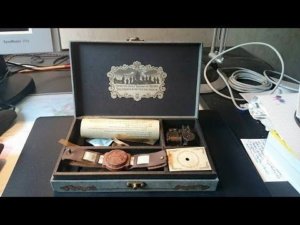 3. Loyalty phase
The customer experience involves much more than just the moments leading up to a purchase. In fact, most loyalty-building interactions happen post-purchase.
Example #6: Fortnite
In July 2019, the Battle Royale video game and global phenomenon 'Fortnite' celebrated its second birthday. In its first two years, Fortnite and game developer Epic Games shattered records and their peers' expectations, arriving as an underdog in an industry already brimming with shooter games.
The game is played, watched, and talked about obsessively by teenagers, rappers, athletes and celebrities alike — which is exactly what allows Fortnite to make money, despite being free-to-play.
Fortnite's revenue model is fully based on an in-game loyalty program. Players can spend money on in-game currency, 'V Bucks', which can be used to make in-game purchases. Although 'Bonus deals' incentivise players to buy higher quantities of V-Bucks, the exchange rate is roughly $1 to 100 V-Bucks.
The key to Fortnite's business model is that players cannot use V-Bucks to buy anything that will actually enhance their performance in the game.
Instead, the currency is used to buy cosmetic skins, dances, and pre-released game modes for their characters, which range from 200 to 2,000 V-Bucks ($2 to $20).
Many accessories in the Fortnite shop are available on a limited-time basis, spurring players to buy items before they disappear from the virtual store.
Example #7: Anniversary emails
An example of a birthday email from Hellofresh:
4. Consider to leave phase
At a certain point, customers may start to think about leaving, or switching to another brand. Developing predictive models about who is going to switch brands and leave your company as a customer can be highly valuable.
As soon as you know who is likely to leave, you can develop personalised actions to retain those customers, such as offering a steep discount, or increasing promo pressure for inactive members. However, use these strategies carefully.
Example #8: Timing
Cars last X years. Send a letter with an informational sales package at the moment the driver is likely to consider buying a new car.
We know when at 4P square the contracts of our freelance consultants end, and we gets in touch with them before the end date, so we can arrange new assignments.
Example #9: Chatbots
Chatbots make communication and access to information faster. Clients are less likely to leave due to a lack of information.
Example #10: Pop-up
A well-designed exit pop-up can encourage a conversion or at least keep your visitor engaged instead of bouncing to another site.
5. Leave phase
For many products and services, it's very difficult to know whether a customer has switched to another brand.
But in other cases, you do get some warning, and with it, the opportunity to do something about it.
For example, with telecoms and energy companies, customers often express the intention to change provide.
For these kinds of situations, it's important to have retention offers ready, i.e. offers you can make if a customer says that they wish to leave.
6. Win-back phase
The main triggers to win back customers are:
creating an emotional bond with the former customer by letting them know you still care about them and regret that they left;
Offering specific targeted promotions to those customers; and
ensuring that the transfer runs smoothly and efficiently.
Example #11: Win-back programs (e.g. Proximus)
Before any of its competitors, Proximus launched a substantial win-back program in 2007. Customers who came back to the company received specific promotions.
One of our 4P square consultant's was responsible for the project management over a period of 10 years and developed several win-back sales channels, managed via indirect sales partners, which are still very successful today:
Highest Average Revenue Per User (ARPU) and lowest churn vs total acquisition
Substantial company attribution: 25% of total yearly Proximus sales
Example #12: Sephora
This is a typical example of a win-back mail, offering the 'ex'-customer a reduction when they buys something from the brand.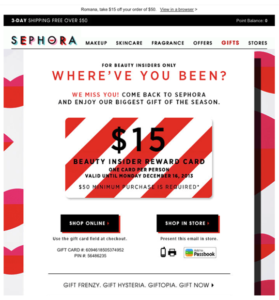 For more information about customer journey best practices, take a look at our customer value management guide.