Reinforce your team with marketing consultants
Is your company facing a skills gap? Discover our team of professionals ready to seamlessly integrate with your workforce. Whether it's an urgent short-term project or a long-term strategic addition, we provide experienced specialists to elevate your team's capabilities.
Our talented marketing consultants bring their specialized skills to the table, allowing you to bridge gaps, tackle crucial projects, and achieve your business objectives with greater efficiency.
Why hire a marketing consultant?
Marketing consultants bring specialized skills and expertise to address complex challenges and can also enhance your internal team's skills and knowledge.

Do you need temporary coverage for a colleague on maternity or sick leave? Get a marketing consultant to ensure seamless operations, including vital tasks like product launches or marketing campaigns.

Discover the ideal marketing consultant in just one week. Our skilled consultants offer flexible, short-term or project-based engagements to meet your evolving business needs.
Strengthen your team with temporary talent
4P square consultants are marketing and sales experts with extensive experience in a wide range of industries. Whether it's product launches, team management, or strategic guidance, they've got you covered in sectors like retail, technology, and professional services.
Don't let skill gaps hold you back. Partner with us for temporary talent solutions. Contact us today to unlock success for your organization.
Get a custom solution within 5 working days
Our consultants will meet 90% of your requirements in 90% of the cases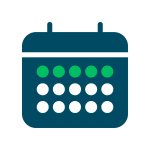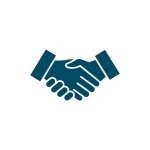 All consultants are multi-skilled marketers with 2 to 5 core competences
+150 companies rely on the expertise of our 4P square consultants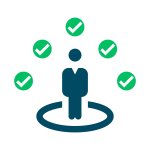 Your ideal marketing consultant in just 5 working days
We understand the importance of finding the right marketing consultant for your business quickly. That's why we're committed to providing you with an efficient process that enables you to find the ideal marketing consultant in as little as a week. Here's how we do it:
Contact us - Marketing consulting / Interim Mgt
Frequently asked questions for companies