Clients sharing their experience with us.
600+ challenging sales & marketing projects successfully completed. A Net Promotor Score of 88%. Don't believe us, believe our clients and check out some of the clients testimonials.
Below you can find review articles of some of the companies we have worked for. Read how our consultants made a difference working with these leading companies.
Reliable business partner for your organisation
Succesfull projects realised
Google business reviews about 4P square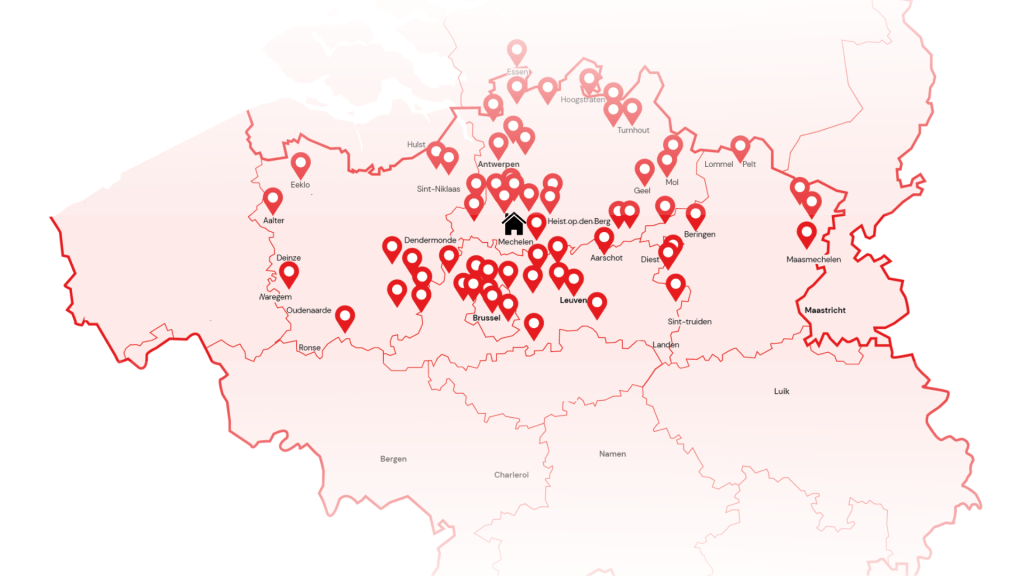 Laetitia Thonar
31. May, 2022.
Best workplace ever! Happy & proud to be part of the 4P family!
Justien Thomas
20. May, 2022.
4P square is de ideale partner om (tijdelijke) tekorten in marketing of sales op te vullen. Zij zorgen steeds voor dé perfecte match!
Géraldine V
20. May, 2022.
Louise Vanbriel
19. May, 2022.
4P Square beschikt over een breed aanbod van experten in marketing en sales. Voor elk project hebben ze consultants in huis met de juiste know-how en inzichten om er steeds weer een succes van te maken!
Ellen Pellens
19. May, 2022.
Super plek om te werken én veel bij te leren. Ik ben fan!!
Pieter-Jan Vandevelde
14. January, 2021.
Qualitative consulting company with experienced consultants who can answer all your marketing and sales needs.
Ingrid Van Roosbroeck
8. March, 2020.
Julie Coonen
24. October, 2019.
Thomas Leeters
24. October, 2019.
Goede ervaring mee
In need of extra consultant power for your company?