Céline De Schutter, all-round marketeer
Céline is an all-round marketing consultant with experience in communication, local store marketing, campaign and project management.
She is an enthusiastic, driven and ambitious team player but also someone who can work independently. Clear communication, organizational skills and an eye for detail are Céline's greatest strengths.
In her spare time, Céline teaches her 2 dwarf rabbits tricks, reads lots of books – novels, thrillers, true stories and biographies – and regularly attends matches of her favourite football team.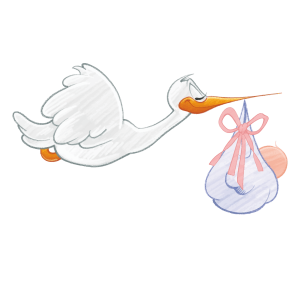 How to prepare for parental leave? Preparing your team for an employee going on parental leave is an essential part of maintaining a positive work environment. When a valued employee takes parental leave, it can be a challenge to manage the workload. Is your team ready to offer parental leave and continue business as usual? We've got some important insights for you to keep in mind.   Sit down and chat with the soon-to-be parent When employees announce they are expecting a baby, it's important to congratulate them and show your support. Letting them know that their workplace is supportive and accommodating can go a long way in reducing stress and creating a positive work-life balance.  Arrange a meeting between HR, the expectant parent and you, the manager. During this meeting, it's important to explain the company's parental leave policy to the employee. In Belgium, a mother-to-be is given a minimum of 15 weeks maternity leave and the father-to-be is given a minimum of 20 days parental leave.     About the author Learn more about Céline If your company has any other policies on parental leave, you must clearly explain them at this meeting and further discuss how the next few weeks
Read More »