Company News
Renewed Board of Directors at 4P square
4P square is excited to announce the renewed board of directors. Guy Geerts and Frank Dhooghe will be joining Raf Van Puyvelde to help 4P square to grow.
We are confident that both seasoned professionals will significantly increase 4P square's ability to innovate and to expand.
We are also excited about the opportunity to work with Guy and Frank and look forward to building a strong partnership with both of them in the near future!
Guy Geerts has been working in the world of Marketing his whole career with the main focus on the agency side.
With a Masters degree in Applied Economics from the University of Antwerp, an MBA from KU Leuven and years of experience as Managing Director and Partner for Darwin / BDDO, Guy Geerts is qualified to be called a seasoned veteran in the marketing industry.
With decades worth of extensive knowledge, he is bound to be an invaluable asset to the new Board of Directors at 4P square.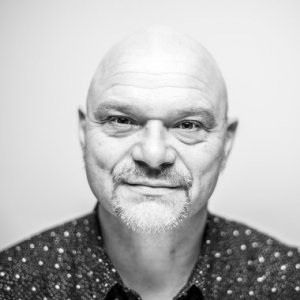 Frank Dhooghe has successfully led business teams for many years. He has held numerous roles in top tier organisations.
His experience is unmatched, having served as Operations Manager, General Manager as well as Sales Manager for several companies.
He has recently served as the CEO of Mifratel, one of the top contact centers in Belgium for 6 years with more than 1000 employees. Before that, Franks has spent 10 years in the sales department of DHL. During his last years at DHL, he has also been performing as Global Head of Sales.
Thanks to his proven skills, Frank's extensive expertise will be a valuable asset to the board of directors.
With a Master in Applied Economics, Master in Executive marketing, Master in Communication Technology in his pocket, Raf Van Puyvelde has a solid expertise in Marketing and Sales.
In addition, Raf has 12 years experience as a Marketing Manager in different branches such as Banking, Insurance and Telecom, and 2 years expereince as a Freelance Marketing consultant.
Raf  combines his passion and knowledge in Marketing and Sales and is also founder of 4P square.
Raf's main goal is to help companies to strengthen their marketing & sales team with excellent consultants & expert knowledge.